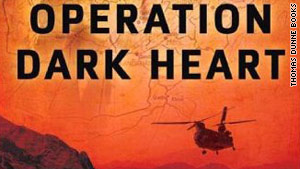 Washington (CNN)
-- The Department of Defense recently purchased and destroyed thousands of copies of an Army Reserve officer's memoir in an effort to safeguard state secrets, a spokeswoman said Saturday...
...at least one seller on the online auction site eBay claiming to have a first-edition printing is selling it for an asking price of nearly $2,000...
(From CNN US news, September 25th)
My comment? The Pentagon has never heard of the digital age. And can anyone persuade them to take a dislike to my books too?
.